By Cindy Thomas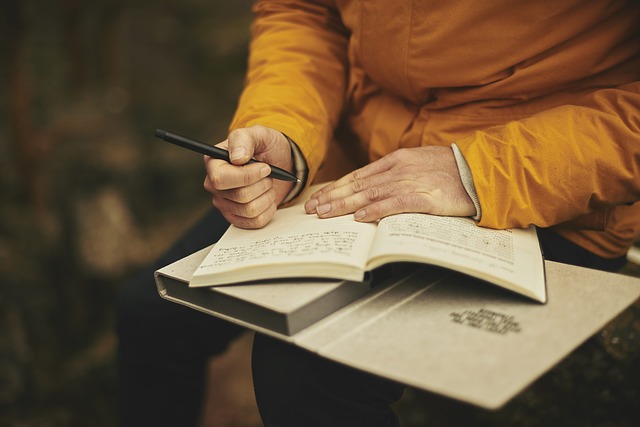 Journaling is something you may have started to help reach particular goals, help with stress, or just help with your daily to do lists. Regardless of why you're keeping a journal, at some point you may find that you have a lack of motivation to continue journaling.
If you're having a motivation issue, here are some journaling tips that can help you keep that motivation alive and even perk up some changes to your journaling routine.
[bctt tweet="Journal Writing Tips to Motivate Yourself to Keep Writing in Your Journal" username="journalology"]
Create Daily Writing Prompts
Creating daily journal writing prompts is a great way to keep you motivated to write in your journal. Once a week, plan our your journal writing prompts for each day of the week, for the week ahead. This will give you enough writing prompts for your journal to keep you busy, things to look forward to, and things to focus on.
For example, you can write out prompts for your journal that deal with upcoming events at home, at work, goals you're trying to reach, or events that you are looking forward to. You can even make prompts about politics, sports, relationships, and movies coming out that you want to see.
By incorporating these various journaling tips, if even just some of them, you can find your motivation and perk yourself up for your journaling routine. You may even discover some reasons you lost your motivation to journal and avoid those in the future.
Don't Just Write
The joy of journaling is that you don't have to write in every journal entry you have. You can put in pictures, drawings, print out a favorite meme, or just put in something as simple as a pressed flower. The point of a personal journal is to keep your journal just that – personal.
Put things in your journal that mean something to you. You may find that no one understands why you just wrote down a date, a time, or put in a small piece of paper. You know that the date may be something important in your life, the time may be when something amazing happened to you, or the small piece of paper may be the last note a family member wrote. Don't just write. Put your feelings in your journal.
Decorate the Journal
Decorate the journal. It's your journal, so make it personal on every page inside as well as the outside. Design your journal decor in such a way that it represents you. You can decorate the outside and the pages.
Make sure that the journal is inviting to you and calls to you to write in it. You want something that's as welcoming as your home, your bed, or even your sofa. Make it yours when you personalize it.
Share Some Journal Entries
Sometimes the motivation we need in life comes from other people. For that reason, sharing your journal entries with others may help you keep that motivation. Choose something that is not too personal. Obviously you don't want to share anything that's too private.
For example, if you have a picture you drew or an entry you made that's a poem or thought, then share that. The positive feedback can be very motivating to keep you going.