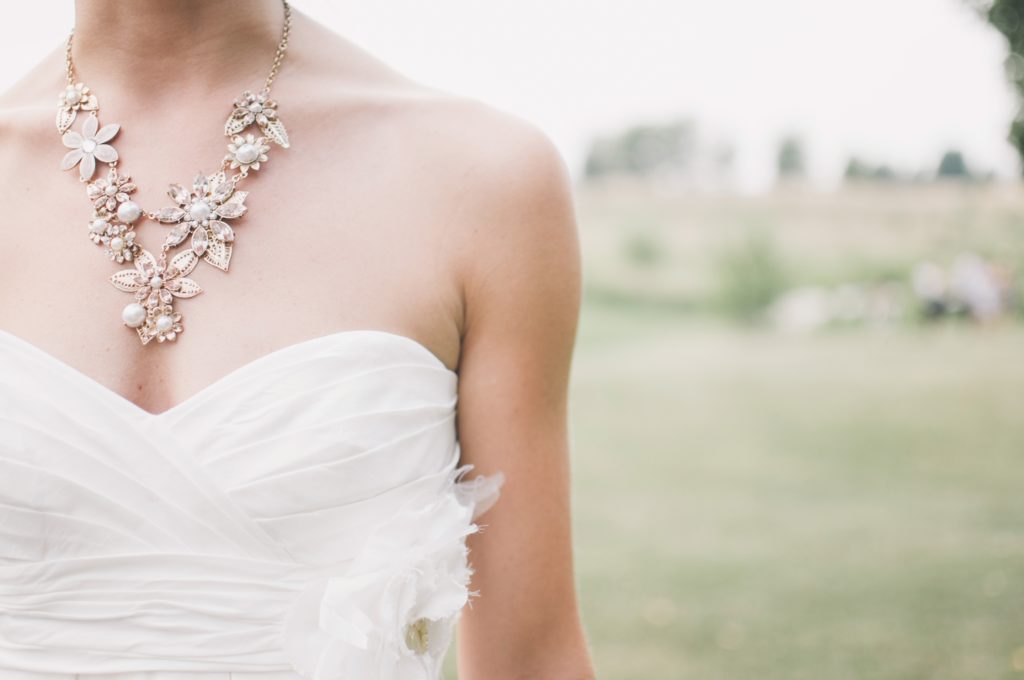 Planning a wedding budget can definitely put a strain on your finances. While, of course, you want to plan a beautiful and romantic wedding, you also need to keep to a budget. So let's take a look at how you can still have that wedding you are dreaming of while not eating into your finances.
One of the first things you want to do is to set a budget for your wedding. By doing this and sticking to it you can easily save thousands of dollars. Your next consideration is to really think about being realistic with your plans.
It is so easy to have visions of a beautiful wedding in an exotic location, but do you really need the expense of it? Wouldn't you rather save the money and put it towards buying your first house instead? While dreams are wonderful your wedding day is only for one day, your relationship is going to hopefully last you a lifetime. Which one is worth putting the extra money into?
[bctt tweet="Frugal Weddings on a Budget – Save Money on Your Wedding" username="frugalology"]
❤ SVG Cut Files, Graphics, Fonts, etc. ❤
https://designbundles.net/rel=LETU6V 
If you are like most people you no doubt collect some type of reward points or miles. You can use these points to help you save money on your wedding. You may be able to use them towards the cost of a hotel room, or to get a better airfare. If you are planning on using reward points then you will want to book any accommodation or tickets in advance.
When it comes to choosing the location of your wedding reception keep in mind that these vendors have their own preferred vendors for certain items. So always ask who they recommend for flowers, catering and even for musicians. They may have connections that can help you get a better price for these services.
The biggest way to save the big money on your wedding is by learning to negotiate. Just because your vendor quotes you a price you don't have to accept it immediately. Instead get into the habit of asking if they can give you a better price. When you are not as eager to jump into an offer, the person is more likely to come back with a preferred pricing offer.
Other areas where you can save money is on ordering flowers. If you choose local flowers that are in season they will much cheaper than going for anything exotic or out of season.
It is also possible to save money on your wedding invitations. Many invitations are sent out via email these days. But if you do want to keep with tradition and have printed invitations, then consider printing them yourselves. This can save a ton of money and you can find all kinds of printable templates that you can use online.
If you decide to use any type of vendor or even a wedding planner then make sure you read the fine print of any contract before signing. This can help you avoid extra costs if something unforeseen crops up. It can also help protect you if the vendor double books or fails to come through on any aspect of your wedding.
Wedding planners are popular and it is very easy to double book a reception hall. If this does happen try to negotiate for a better package without any further costs. Showing your disappointment due to an error can benefit you in the long run.
It really is possible to have a wonderful wedding today without breaking the bank. Be open to changing the time and day of your wedding if the costs are significantly reduced. Always remember to negotiate and search out a better deal for all of your wedding needs.
Frugal Weddings – 25 Ways to Save Money But Still Have a Memorable Wedding Day
As you know wedding planning involves a lot of time and energy. Plus with rising prices in almost every area, paying for a wedding is definitely not cheap anymore. Use the frugal tips in this short guide to save you money on your wedding plans, while still having a memorable wedding day that you will treasure forever.
1. Shop around and compare prices for locations and hall rentals.
2. Consider using a local park to get married in, this is often much cheaper than renting a banquet room.
3. Holding your ceremony and reception at the same location often lowers the cost considerably.
4. Does a family member have a large or scenic property that you could use?
5. Have a backyard BBQ instead of a formal wedding rehearsal dinner.
6. Book your reception hall for a shorter time period.
7. You may want to think about travelling to a destination for your wedding – this would involve lower costs but some guests may also not attend.
8. Hold a small, private wedding with family and your closest friends.
9. Don't opt for a full bar, just select to offer beer and red and white wine.
10. Remember to offer non-alcoholic drinks as well.
11. Look to your local college for a band when it comes to finding live entertainment for your wedding.
12. Choose an up and coming cake decorator to make your cake. Offer to recommend them to your friends and business connections in return. They get exposure and you get a good deal on a cake.
13. You may want to choose cupcakes over a larger tiered wedding cake.
14. Serving cheesecake is becoming a popular trend and is much cheaper.
15. Display your menu items in attractive bowls, this can help hide the fact that the menu items are plainer.
16. Consider serving an afternoon tea reception instead of a full dinner evening one.
17. You don't need to order champagne for the wedding toast, guests can just use whatever drink they have at the time.
18. Cater for any children who may be present, kids meals are often much cheaper than ordering an adult size. Plus there will be fewer leftovers.
19. When renting a car for your wedding ask if the dealer offers a wedding special.
20. Opt for a van instead of a limo, this way more people can ride with you and this saves money for everyone involved.
21. Choose black ink for your wedding stationary and print out your own invitations.
22. Use potted plants for your table decorations.
23. Use flowers in season and add ribbons to brighten up any arrangements.
24. Bowls of fruits make affordable center pieces which can then be used for dessert.
25. Shopping for wedding attire during sales to find great deals on brand names.
After saving money in all these different areas you can then splurge on your wedding photos, or another area if you wish. Wedding photos offer you a permanent reminder of your special day. So this is an area where you may not want to cut corners or costs.
Wedding Invitations
• Wedding Invitation Template
• Eucalyptus Wedding Invitation Suite
• Floral Wedding Invitation Bundle | Wedding Invitations
• Sunflower Wedding Invitation Suite
• Wedding Invitation Bundle / Wedding Suite Bundle
Wedding Planning Subscription Box