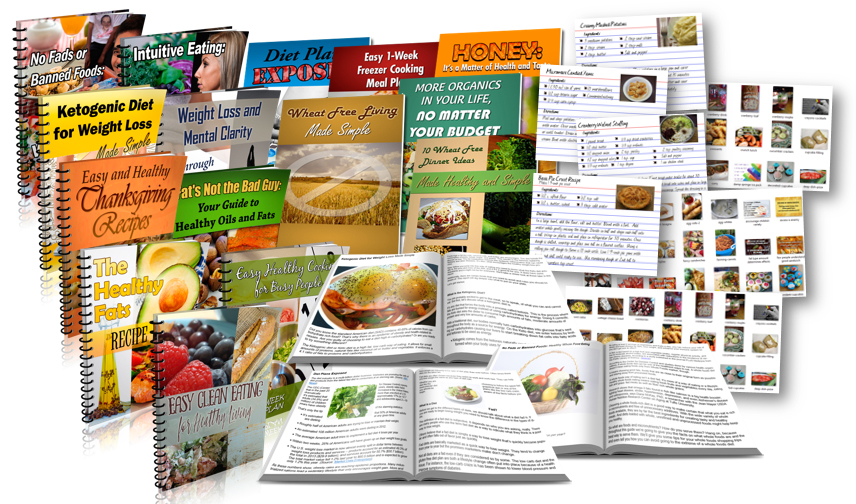 If you have a blog where you could use food and recipe content, then here's a fantastic deal for you – Alice Seba's super awesome MEGA food and healthy eating PLR deal. This is a really great bargain and will give you a huge help on your content needs.
It's a fact that folks totally love food. Using recipes, cooking, and food content is a great way to gain traffic to your blog, readers that keep coming back, and subscribers to your mailing list.
This food content and healthy eating PLR bundle can be just what you need to help build your list and keep those readers coming back for more of your amazing content!
[bctt tweet="Food PLR Content Mega Pack" username="Bloggingology"]
Use the PLR on your blog itself, offer it to new mailing list subscribers as freebies for signing up, sell it, post to your Facebook pages and Facebook groups, etc…. lots of possibilities and ideas on how to use it! You can use it as it is or edit it (recommended to make it more your own).
Okay, so here's what you get with this huge pack of content:
15 Ready-to-Publish Reports on Hot Food Topics. Just brand them and monetize them how you'd like:
Easy Clean Eating for Healthy Living (4,669 words/6 images)
Diet Plans Exposed PLR (4,245 words / 18 images)
Easy 1-Week Freezer Cooking Meal Plan (5,435 words / 18 images)
Easy Healthy Cooking for Busy People with 1 Week Menu Plan (6537 words)
The Healthy Fats Recipe Book (4756 words / 18 images)
Fat's Not the Bad Guy: Your Guide to Healthy Oils and Fats (3,708 words / 13 images)
Wow Your Family with Healthy Thanksgiving Recipes (2,411 words / 11 images)
Honey: It's a Matter of Health and Taste (3628 words / 11 images)
Weight Loss and Mental Clarity Through Intermittent Fasting (4,160 words)
Intuitive Eating: Creating a Healthy Relationship with Food and Your Body (3,854 words)
Ketogenic Diet for Weight Loss Made Simple (4,229 words / 7 images)
More Organics in Your Life, No Matter Your Budget (2,820 words / 10 images)
10 Wheat-Free Dinner Ideas Made Healthy and Simple (2,271 words and 9 images)
Wheat-Free Living Made Simple Report (2,855 words and 8 images)
No Fads or Banned Foods: Healthy Whole Food Eating (3,225 words / 6 images)
15 Ecover Sets (jpg. and .psd) to give your reports a professional look. Each comes a flat cover and 4 x 3-D versions.
4 x Cooking Top 10 Lists (5684 words / 54 images): Perfect for blog posts, social media and more.
211 Ready-to-Publish Recipes to load up that blog, to create recipes books and more.
766 Copy-and-Paste Quick Tips (16,653 words) that are perfect for autoresponders, reports, blog posts and social media.
524 Food Photos and Social Media Graphics: Use this massive collection to make your readers' mouth water and dress up your content.
As you can see, it's truly a huge amount of PLR food and healthy eating content! You can click here now to see the full details of the packages. 
Alice is known for putting out very useful and high quality content. So you know you're getting super great material to use when you grab this massive bundle of PLR.