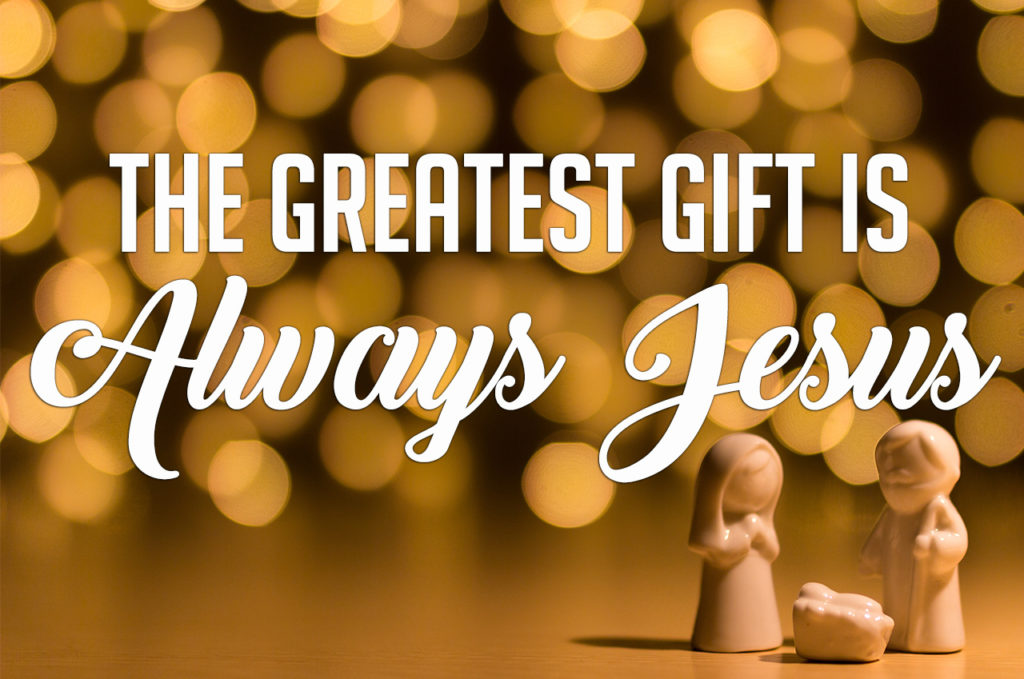 With the Christmas holidays just around the corner and the holiday chaos that often accompanies this time of year, it's easy to get caught up and distracted from the real reason of the season – the birth of our Savior, Jesus Christ.
It might also seem like it's becoming more difficult to keep Christ in Christmas. Just look at how employers are telling their employees they're not allowed to say Merry Christmas but instead have to say Happy Holidays. And that's just one example of many!
As Christians it's important that we keep Jesus as the focus of the Christmas holiday season. It's our responsibility to teach our family, especially if we have little ones, what Christmas is really about.
Something to remember in this age of huge commercialism – There's nothing wrong with giving Christmas gifts, but the most important gift is Jesus Christ. It's all about Jesus and His presence, not the amount of presents. 😊
[bctt tweet="Christmas – The Greatest Gift is Jesus" username="Bloggingology"]
So, if you're looking for ways to help you put the focus on Jesus this year, here are some ideas.
These are only a handful of ideas. It's a good starting point, but there are so many other things you can do to keep Jesus the focus this holiday season. Always remember – Jesus is the reason for the season.
Christmas Family Devotionals
What better way to put the focus on Jesus than reading a daily devotion?
Another idea for devotions could be to have each family member (if they're old enough) focus on writing their own devotion for one day. Then spend time doing a Bible study each day based on the devotion that was written. This can be fun and a learning experience all in one.
Advent Calendar
These are special calendars used to countdown the days to Christmas. They're a lot of fun especially if you have little ones – they get a kick out of opening the doors on the calendar each day. Here's one you can check out: The Wonder of the Greatest Gift: An Interactive Family Celebration of Advent.
Give Up a Gift to Help Someone Else
For this one you need to get your whole family on board. The idea behind this is that each family member agrees to receive one or two less gifts and the extra money that would have been spent on those gifts is given to a charitable organization. There are many you can choose from like World Vision, just to name one.
Volunteer
Choose a local organization like a soup kitchen or homeless shelter, etc. and find out about volunteering some time. This is a perfect family activity and can be an eye opening and humbling experience for kids that are old enough to understand that some people don't even have basic necessities like food.
Helping others doesn't have to (and shouldn't) end when the Christmas holidays are over. Volunteer throughout the year! Help others when you can throughout the year! You never know when YOU might be the one that needs help, so remember throughout the year those less fortunate and always help when you can.