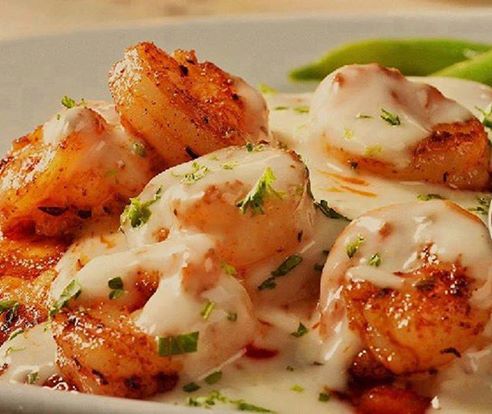 1 to 2 lbs medium size fresh or frozen shrimp, peeled and deveined
2 teaspoons creole seasoning
2 tablespoons olive oil
1/4 cup butter
1 teaspoon grated lemon rind
3 tablespoons fresh lemon juice
1 tablespoon minced fresh thyme or parsley
1 16-oz carton heavy whipping cream
11/2 cups freshly grated Parmesan cheese
Sprinkle shrimp with creole seasoning. Heat oil in a large skillet over medium-high heat.
Add shrimp; cook 2 minutes per side or until shrimp turn pink. Remove from skillet, and keep warm.
Melt butter in skillet over medium heat; add lemon rind, juice, and thyme.
Cook 1 minute. Gradually whisk in cream; bring to a simmer, and cook 5 to 6 minutes or until reduced by one fourth.
Add Parmesan cheese, stirring until cheese is melted.
Serve shrimp and sauce over hot cooked pasta or rice.
❤ SVG Cut Files, Graphics, Fonts, etc. ❤
https://designbundles.net/rel=LETU6V
~~ FOLLOW me on Facebook to get all my daily posts ~~
https://www.facebook.com/CindyThomas