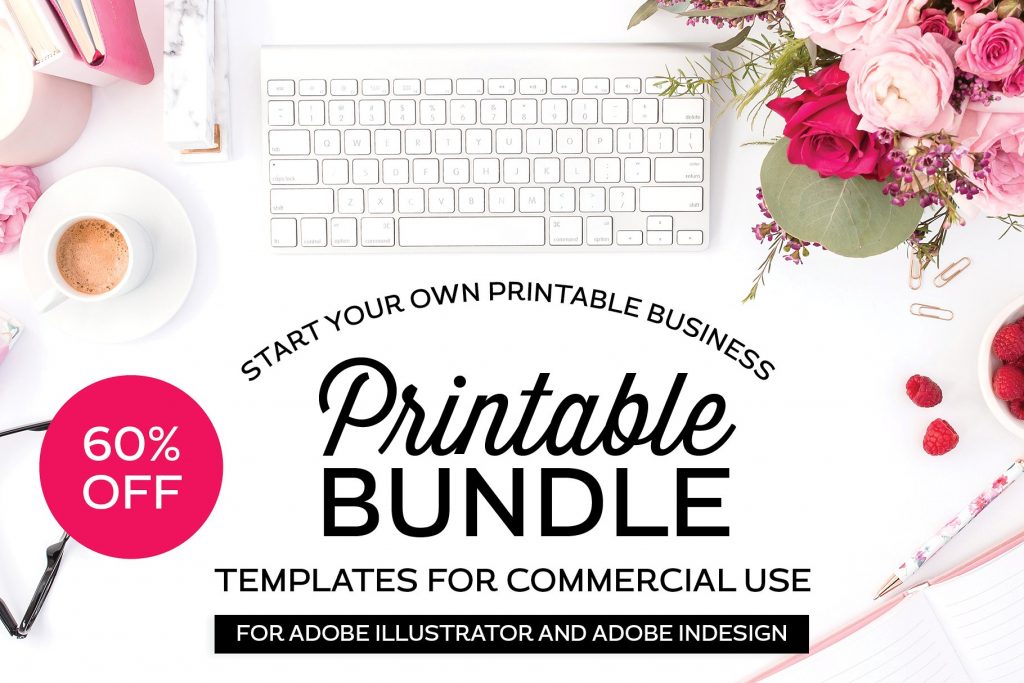 Start Your Own
Printable Business
Have you thought about having your own printable business? Printables are amazingly popular. There are so many different kinds of printables that people totally love – art poster type printables, planners, journals, stickers, to do lists, checklists, weddings, homeschool (that's a lot in itself!), calendars, greeting cards, scrapbooking papers, digital papers, worksheets, invitations (think birthdays, weddings, baby showers…), meal plans, meal prep, recipes, gift tags, flyers, event planning, and more.
And here's the cool part – you can create all sorts of printables, and resell them over and over again. Because their digital, the buyer downloads the files to to print from their own printer. You can sell these on your blog or on Etsy, etc. All the profit is yours.
But maybe you don't know where to start. Well, that's where this fantastic deal form Michelle comes in. She's made up some beautiful templates that you can tweak to be your own. Then use the templates for ideas to come up with even more printables to sell. There's really no end to what you can do with this!
Start Your Own Printable Business Template Bundle, for Adobe Illustrator and Adobe InDesign – SAVE $375 right now! This bundle contains 8 different template packages, bundled together at a lower price (60% off). Both Adobe Illustrator and Adobe InDesign files are included. All templates are for commercial use, so you can use them to create your own products to share and sell.
So if you've been thinking about getting into the printable business, this is truly a fantastic deal for these templates for printables. Take advantage of the savings and start a your own printables business.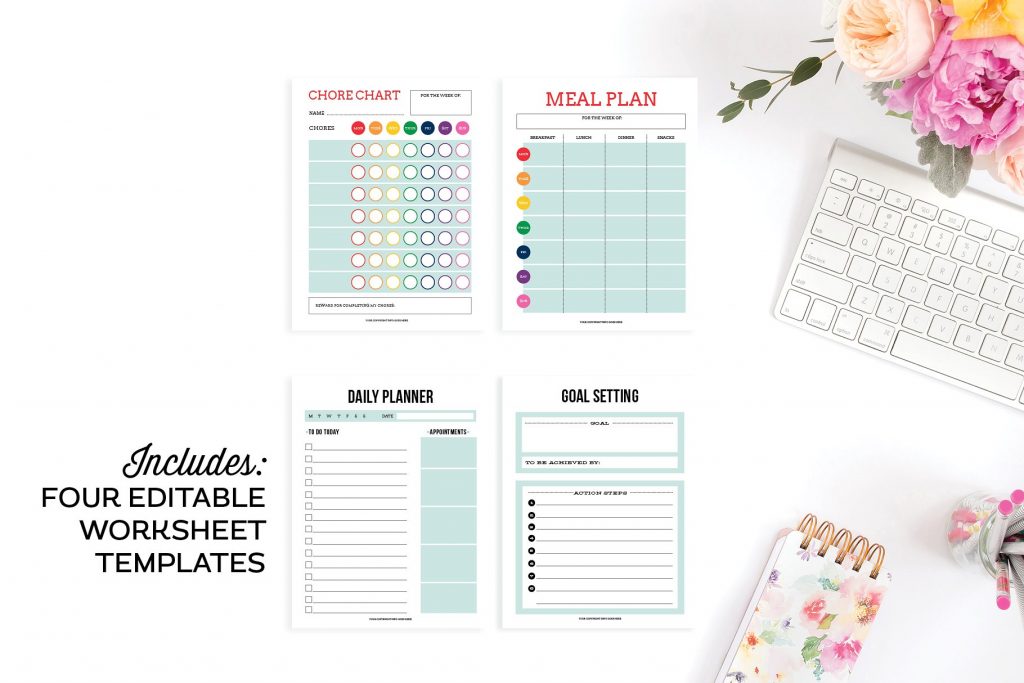 Here's What You Get
A commercial use license. No extended license is required. The license includes your right to produce unlimited items and/or projects for unlimited sales. (This is great!!)
8 template packages, with both Adobe Illustrator and Adobe InDesign files included.
Files are fully editable and customizable. You can use the files as is, and to maximize your sales, use the templates and tweak them to create additional products.
1. Art Prints ($100 VALUE)
2. Worksheets ($75 VALUE)
3. Grid Calendars ($125 VALUE)
4. Calendar Cards ($100 VALUE)
5. Gift Tags ($75 VALUE)
6. Note Cards ($75 VALUE)
7. Stickers ($75 VALUE)
8. Invitations ($125 VALUE)
Note: You will need Adobe Illustrator or Adobe InDesign to use the templates in this printables template bundle product. You can download free trials at https://www.adobe.com/downloads.html