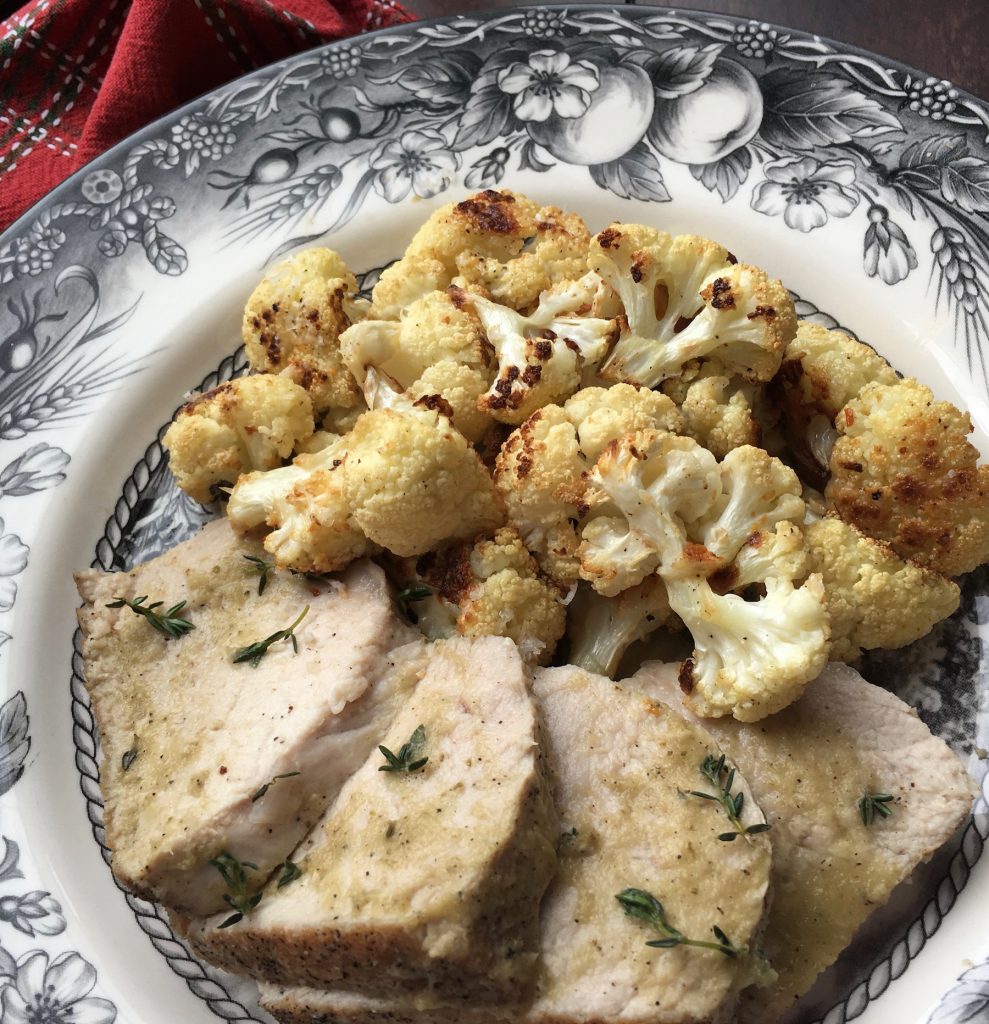 I love cauliflower. It's easy to prepare, super low in calories, goes with just about anything as a side dish, and also makes a great one dish meal.
I was looking for new ways to prepare and use cauliflower, something that would still be healthy, yummy, and easy to prepare. I discovered this recipe for low carb roasted cauliflower.
This easy spicy roasted cauliflower recipe is a great quick and easy side dish, or can even be used as a main dish if you prefer. It's low carb, meaning you can enjoy it without calorie guilt. It goes well alone, or along with chicken, beef, or pork.
The prep time for this particular recipe is only 5 minutes, so you'll be done in a flash. IT serves 4.
Notes: If you're not as into spicy, just leave out or reduce the crushed red pepper flakes. Also, you can use regular black pepper and canned Parmesan cheese, but using the freshly ground black pepper and the freshly grated Parmesan cheese will greatly enhance the flavor of the dish. 🙂
[bctt tweet="Low Carb Easy Spicy Roasted Cauliflower Recipe" username="Bloggingology"]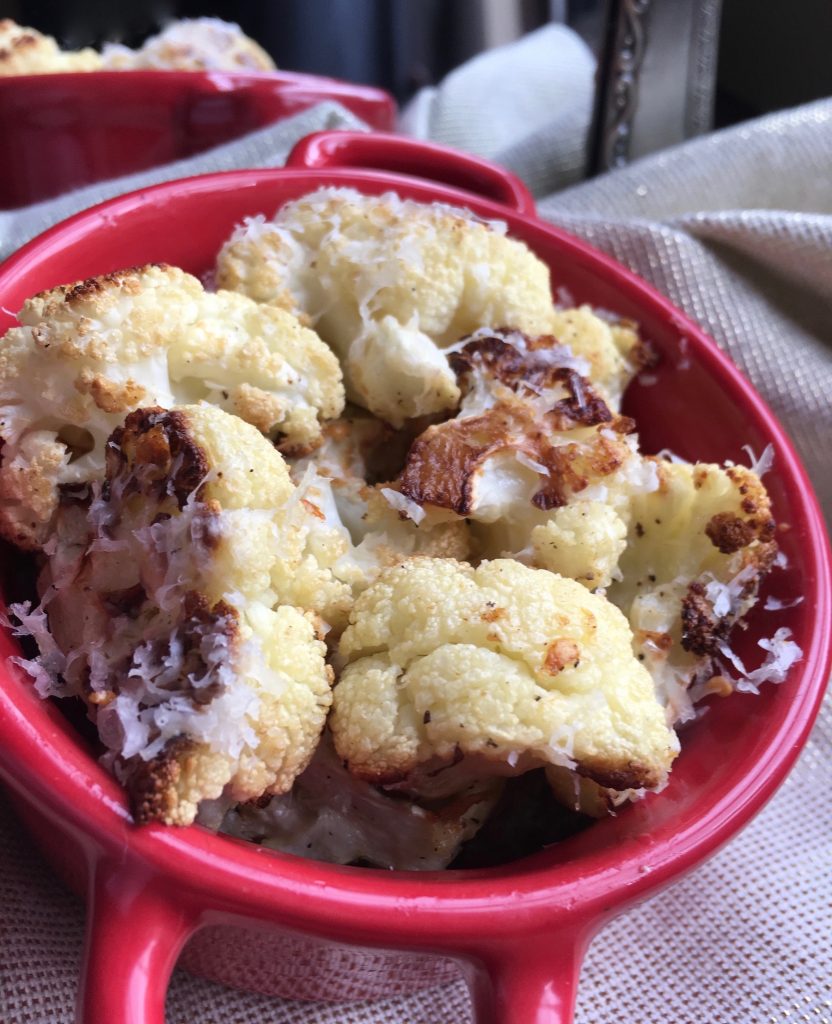 Low Carb Easy Spicy Roasted Cauliflower Recipe
Ingredients you will need:
1 large head cauliflower, rinsed, dried, and separated into florets
3 T. extra virgin olive oil
2 – 3 cloves garlic, peeled and finely minced
2 t. crushed red pepper flakes (optional)
Salt and freshly ground black pepper, to taste
½ cup Parmesan cheese, freshly grated, divided
Directions to create this low carb dish:
Preheat your oven to 400˚F and line a large rimmed baking sheet with parchment paper. If you don't have parchment paper, you can lightly spray the baking sheet with cooking oil.
While your oven is preheating, get a large bowl and combine the cauliflower florets that you separated, oilve oil, minced garlic, crushed red pepper, salt and pepper to taste. Toss it all around a bit to season the cauliflower nicely.
Once the oven is preheated, spread the seasoned cauliflower in the bowl onto a the large baking sheet. Place it all in a single layer so that it will bake evenly. Bake for 20 to 25 minutes at 400, stirring once about midway to be sure the cauliflower bakes evenly.
Remove the cauliflower from the oven. Set the oven's broiler to the highest setting (this should be 500). Sprinkle the cauliflower with 1/4 cup of the freshly grated Parmesan cheese. Place the baking sheet back into the oven under the broiler for about two minutes (watch it closely!!) until the cauliflower is golden brown.
Quickly remove the cauliflower from the oven and sprinkle the remaining Parmesan cheese over the cauliflower. Serve immediately.