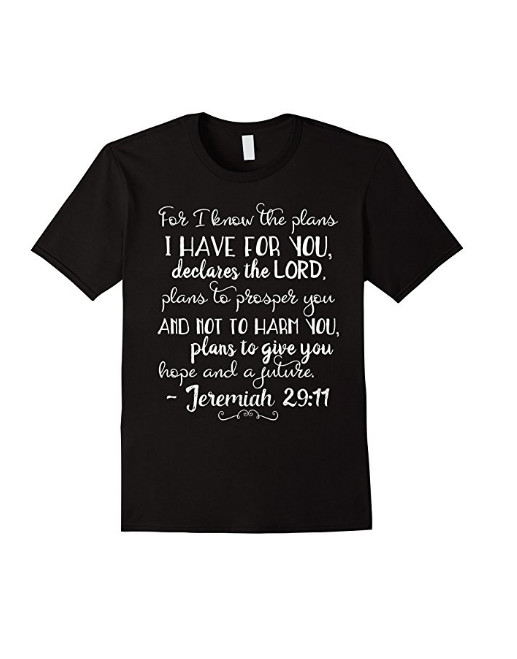 For I know the plans I have for you, declares the LORD, plans to prosper you and not to harm you, plans to give you hope and a future. – Jeremiah 29:11
Here's one of the Christian T-shirts I sell on Amazon under my Faith Branded name. It's available in various sizes for adults and children, plus you get your choice of colors – black, light blue, cranberry, gray. or brown.
Wearing Christian inspirational bible verse Christian T-shirts with scripture quotes is just one way to share Christ – and you never have to speak a word!
This particular bible verse, Jeremiah 29:11, is truly one of my favorites. It's inspiring, uplifting, offers hope, and a future.   🙂
[bctt tweet="Jeremiah 29:11 Inspirational Christian Bible Verse Scripture T-shirt" username="Bloggingology"]