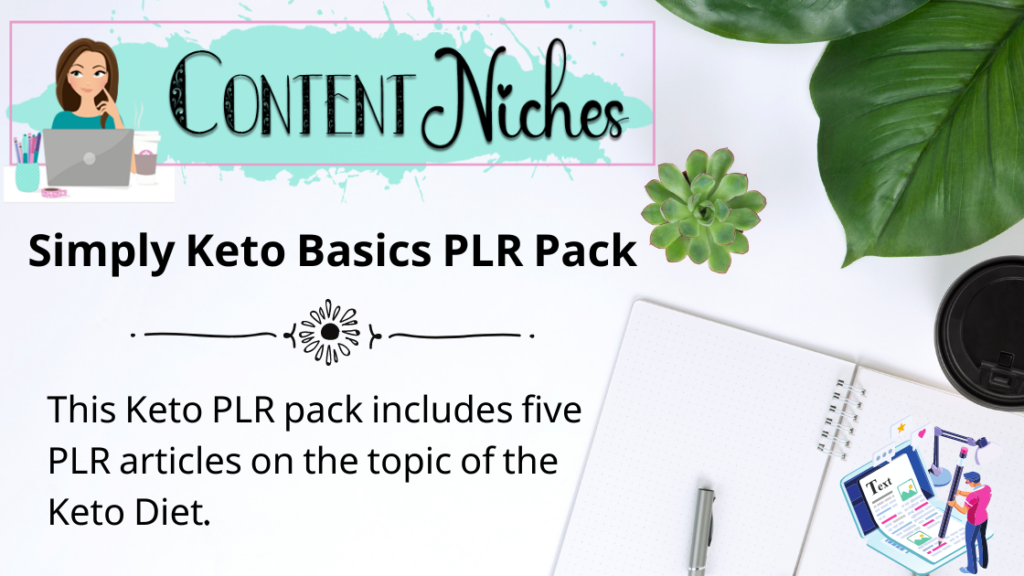 The Keto Diet is extremely popular and is used by a great many people to help them in their weight loss efforts by eating healthy. But there's so much information out there about the Keto Diet that it's like information overload for many of those on the diet.
To help those looking for basic Keto information and those needing to get back to the simplicity of the Keto Diet, I've written up a set of Keto informational articles meant to provide those seeking simple basic helpful information without all the hype.
The Simply Keto Basics PLR pack includes five Keto Diet PLR articles:
• Finding Keto Foods You Love (524 words)
• Meal Planning Tips for the Keto Diet (465 words)
• The Best Time to Start the Keto Diet (425 words)
• Do You Really Need Keto Supplements or Products While on the Keto Diet (497 words)
• Signs Your Keto Diet is Going Wrong (1,207 words)
Buy now for just $5 (that's only $1 per page).
Instant download – upon payment, you'll be taken to the download page.