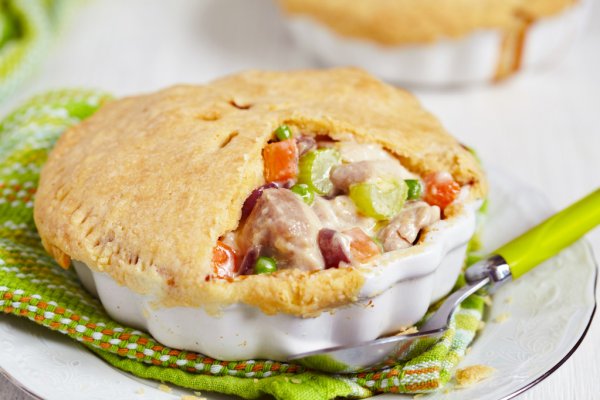 Here is an absolutely delicious Crock Pot Chicken Pot Pie Recipe. It's very easy to make, plus light on the budget.
Crock Pot Chicken Pot Pie Recipe
4 carrots, sliced into 1-inch pieces
1 small onion, chopped
1/4 cup flour
1 1/2 lbs chicken breasts, boneless and skinless
1/2 teaspoon poultry seasoning
salt and black pepper to taste
1 cup of chicken broth
6 biscuits, split open
1/2 cup heavy cream
1 bag frozen green peas (optional)
❤ SVG Cut Files, Graphics, Fonts, etc. ❤
https://designbundles.net/rel=LETU6V
[bctt tweet="Crock Pot Chicken Pot Pie Recipe" username="thewahmagazine"]
Combine the carrots, optional green peas, onion, and flour and put into a slow cooker. Add the chicken on top and season with the poultry seasoning, 1 teaspoon of salt (or to taste), and ¼ teaspoon of black pepper (or to taste). Next, add the chicken broth to the Crockpot.
Cover and cook the chicken pot pie for 5 to 6 hours on LOW or 2 1⁄2 to 3 hours on HIGH – until the chicken and vegetables are tender.
Approximately 30 minutes before the meal is ready to eat, prepare and bake the biscuits.
While the biscuits are baking, remove the chicken from the slow cooker and shred into bite size pieces, then return the chicken to the slow cooker. Then add the cream and stir to combine all of the ingredients well.
Replace the cover and let the meal continue to cook until the biscuits are done.
To serve, place the bottoms of the biscuits on a plate or in a bowl, add the chicken pot pie mixture from the slow cooker, then add the biscuit top over the mixture, and serve.