**I was compensated for this post. This post also contains affiliate links and I will be compensated if you make a purchase after clicking on my links.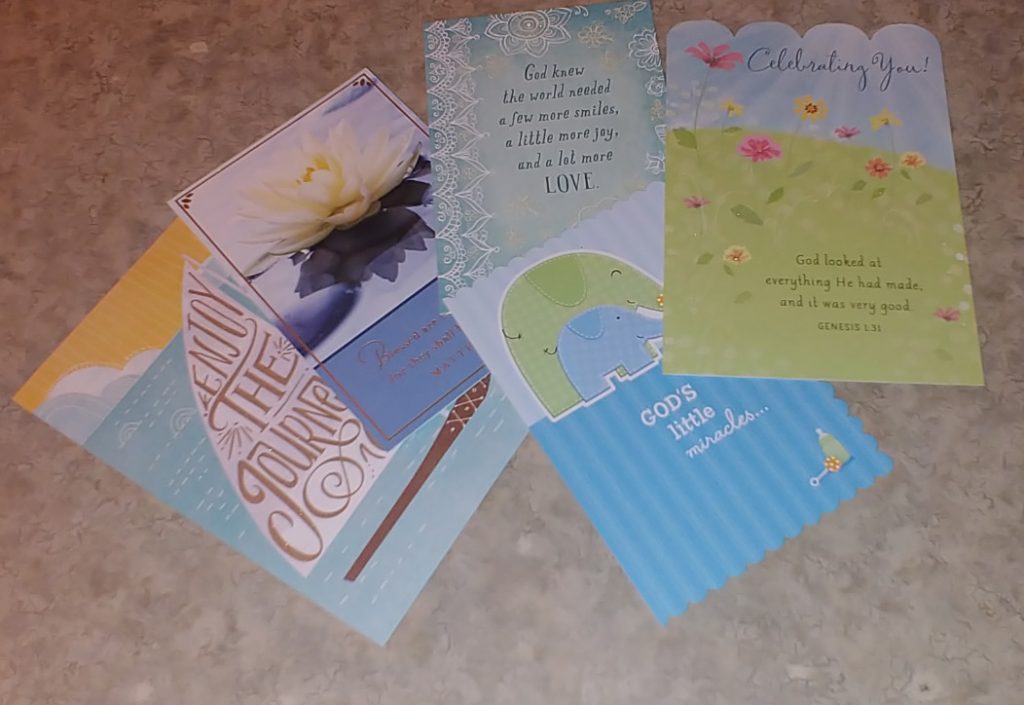 Dollar Tree has over 6,500 stores nationwide. Beginning August 30, 2018 every Dollar Tree store will carry Expressions from Hallmark for just $1 each and Heartline a Hallmark company at 2 for $1. You'll have hundreds of new greeting cards to choose from. Celebrate occasions and every moment with family and friends without breaking the bank.
I received a review package filled with greeting cards and matching envelopes: Expressions from Hallmark greeting cards, Heartline greeting cards, and Joyfully Yours greeting cards.
I really love the quality of these cards! I like the designs, the expressions written on and inside the cards, the feel and textures of the cards, and the fonts used on and inside the greeting cards. The greeting cards along with the matching envelopes are truly aesthetically pleasing.
I received several topics of cards in the package. Most are happy birthday cards and thinking of you cards. I especially like the Joyfully Yours cards by DaySpring because they're all of a Christian Faith nature and appeal to me personally.
[bctt tweet="Hallmark Greeting Cards at Dollar Tree" username="BlogCindy"]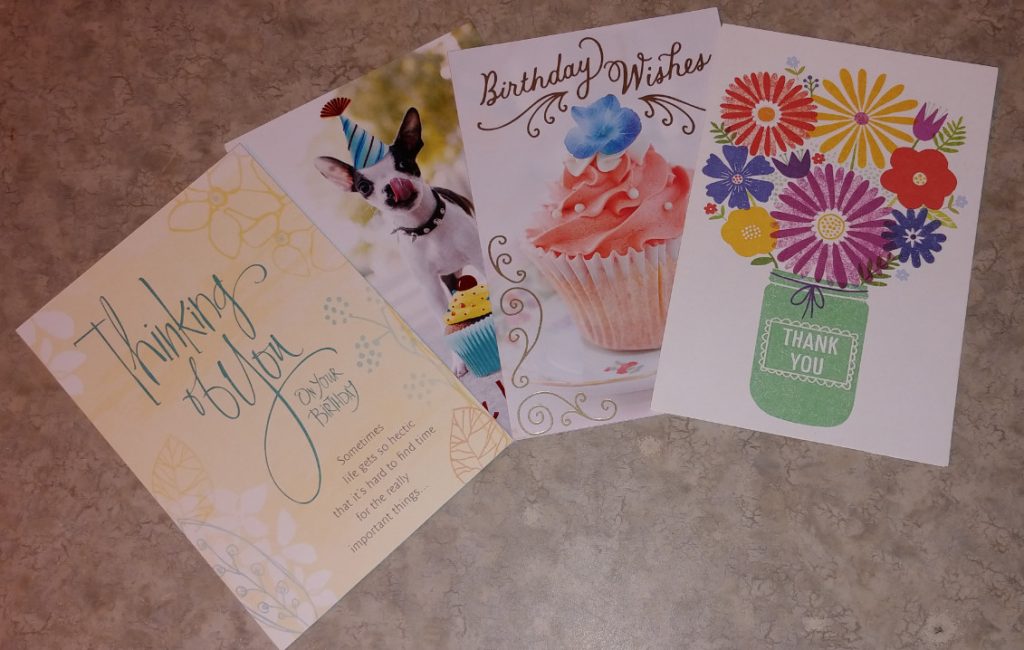 On August 20, 2018, Joyfully Yours greeting cards will also be available at select Dollar Tree stores. Joyfully Yours lets family and friends express their faith in just the right way during holidays, special occasions, and moments big and small.
I think anyone would love any of these cards. They're great for so many occasions and you can get them at a great price at Dollar Tree stores nationwide. With hundreds of new greeting cards to pick from, you can celebrate with family and friends with fantastic greeting cards and save money doing it.