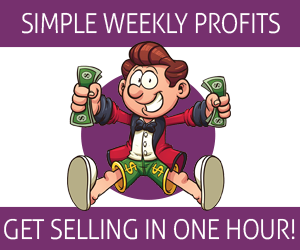 *Disclaimer - I was given review access to the product. 
How would you like to get your hands on a regular supply of quality products that you can sell for profit?
What am I talking about? I'm talking about Simple Weekly Profits. It's new from Shawn, and it seriously will change the way you think about PLR and done for you content.
Simply Weekly Profits -
The first all-inclusive PLR packs designed to
take customers from nothing to up-for-sale in less than one hour!
A new kind of PLR that you will love!

If you're looking for a way to make money online, you're going to love this. This is PLR content on very popular topics - coloring books, coloring mandalas, journals of various sorts and topics, puzzles, word searches, suduku, cryptograms, mazes, etc.
It's not your typical PLR by any means. Not only is it on the popular topics just mentioned, it's also weekly, meaning you will have new popular content to offer, and ready to put up for sale in less than one hour. And you get everything you need to be ready to offer the products for sale.
Simple Weekly Profits From Coloring Books, Journals, Puzzle Books
Click To Tweet
Simply Weekly Profits is all about consumable products on very popular topics. Your buyers will color the coloring books and want new ones. They will work the puzzles and want new ones. They will fill the journals and want new ones. All of this means repeat buyers for you.
Simply Weekly Profits is that it's just that, a weekly product. You'll get new PLR content each week to offer your buyers, along with everything you need to be ready to sell in an hour. This mean repeat business for you from your buyers. That means recurring money in your pocket!
Maybe you're a busy person... maybe you work, maybe you have small children to tend to, etc. So perhaps you're thinking you don't have much time to put into getting this business going. That's the beauty of this! Shawn has everything ready for you. All you have to do is download it, tweak it a wee bit, upload it to your site or where you want to sell it at, and you're ready. Seriously, it's that fast and that easy.
Simple Weekly Profits Deluxe packs come with everything you need to go from downloading to up-for-sale in record time. You get all of this:
• Customizable Product (20+ Pages)
• Customizable eCovers
• Customizable 3D Cover (Main Product)
• Customizable Opt-In Gift (Cover + 3 Pages)
• Customizable eCovers for Opt-In Gift
• Copy & Paste Sales Page
• Copy & Past Opt-In Page
• Copy & Paste Download Page
• Copy & Paste Contact Support Page
• Copy & Paste Affiliate Page
• Done-for-You Affiliate Banners
• Done-for-You Affiliate Email Swipes
• Done-for-You Customer Autoresponders
• Done-for-You Opt-In Autoresponders
• Done-for-You Buy Button Graphic
• Start-to-Finish Video Training, so You Learn Exactly How to Use Every Element of Your PLR
Simple Weekly Profits is the fastest, easiest way to generate consistent passive income on a recurring basis.
The New Year is just around the corner and that means the journals market will explode as it does every year. People love their journals! They love all sorts of journals on all sorts of topics - including coloring journals, gratitude journals, etc.
They love puzzles! They work a puzzle book, throw it away, and want another one, and another.
They love coloring books! They color their pages, some even frame them! Then they want more coloring books to color and show off.
The question is this - when you can get the content these people buy over and over, and have it ready to sell to buyers super fast, and the content is ready for you to sell to make you money, why wouldn't you grab it and make money online? 🙂
Simple Weekly Profits is so flexible, everyone can benefit. If you don't need all those extras mentioned just above, and you just want great PLR delivered to you on a regular basis, you can get just that.
Even if you have no technical skills, this is for you! If you can copy and paste, and you can follow simple instructions, you can do this!
You can also switch the content in the packs up to create books, put various packs together to create larger books, etc. Lots of ideas and possibilities if you want to do even more with this amazing content.
Simple Weekly Profits PLR is seriously different from everything else out there! It's not just PLR content your customers buy and use once. It's consumable content that buyers come back for over and over again, making you money over and over again!
Simple Weekly Profits PLR packs focus on the mazzively profitable markets of coloring, journal, and puzzles - where people spend billions of dollars each year.
You've really got to see this to believe how simple it is and to see everything you get!
Right now, Shawn has special pricing on her launch of Simple Weekly Profits. Her price WILL be going up! So click here to check it out and grab this deal now to get the best price.
Once you're in, download your products, tweak it if you want to, and get it up for sale to start making money.
You'll have new products to offer each week, so just rinse and repeat. Your buyers will have plenty of popular coloring books, puzzles, and journals to buy from you. And they'll keep coming back now that you'll have great content to offer them! 🙂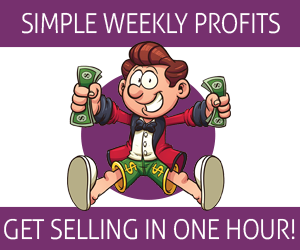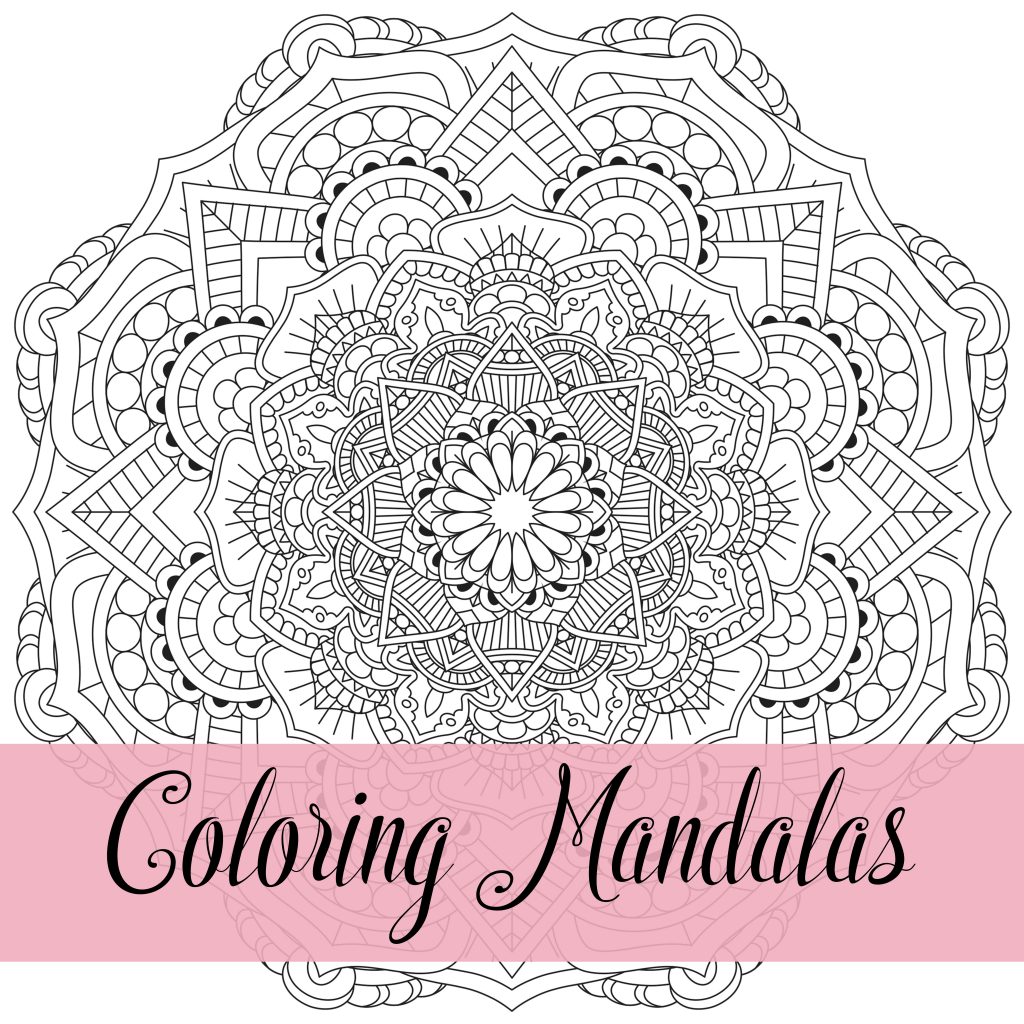 Do you want to make money with coloring books and more? Grab these 25+ mandala designs and create coloring books and other designs.
It's no secret that the adult coloring book business is booming. A good way to make money is by creating adult coloring books. But maybe you aren't a designer and need coloring book designs.
I've designed a lovely set of coloring mandalas – coloring designs that you can use to create all sorts of coloring projects. Use these mandala designs for coloring pages, coloring books, T-shirts, greeting cards, journal pages, canvas, coloring posters, tote bags, business cards, logos, and just about anything else you can think of.
Make Money With 25+ Mandalas for Coloring Books and Designs
Click To Tweet
If you're wanting to make money online, here's a done-for-you way to do just that!
Each vector image is 3000×3000 and comes in JPG and PNG formats. Each mandala is pictured on the image so you can see what you'll be getting.
You can use these images for both personal and commercial projects. That means you can use them to create products to sell for profit, to make you money.
I've priced this mandala set at only $14 – a steal for a commercial use product! Click to grab your coloring mandala designs now. It's a super easy (and pretty!) way to make yourself some money. 🙂